Explore Glamptopia
A Local Luxury
Glamping Experience
About Us
A Marsh and Mountain Property
Get Out Here!
We are a private glampground with limited guests. We offer comforts and amenities such as limited hot tub sites, kids playground, fire-pits, disc golf, volleyball, and so much more!
World Class restaurants, water park, minor league baseball, the worlds best bbq restaurants, amazing downtowns, and the crystal coast are all close by. Enjoy the sounds of nature when you glamp in this unique setting. The moon, Jupiter, Saturn, and Venus await you along with millions of other stars.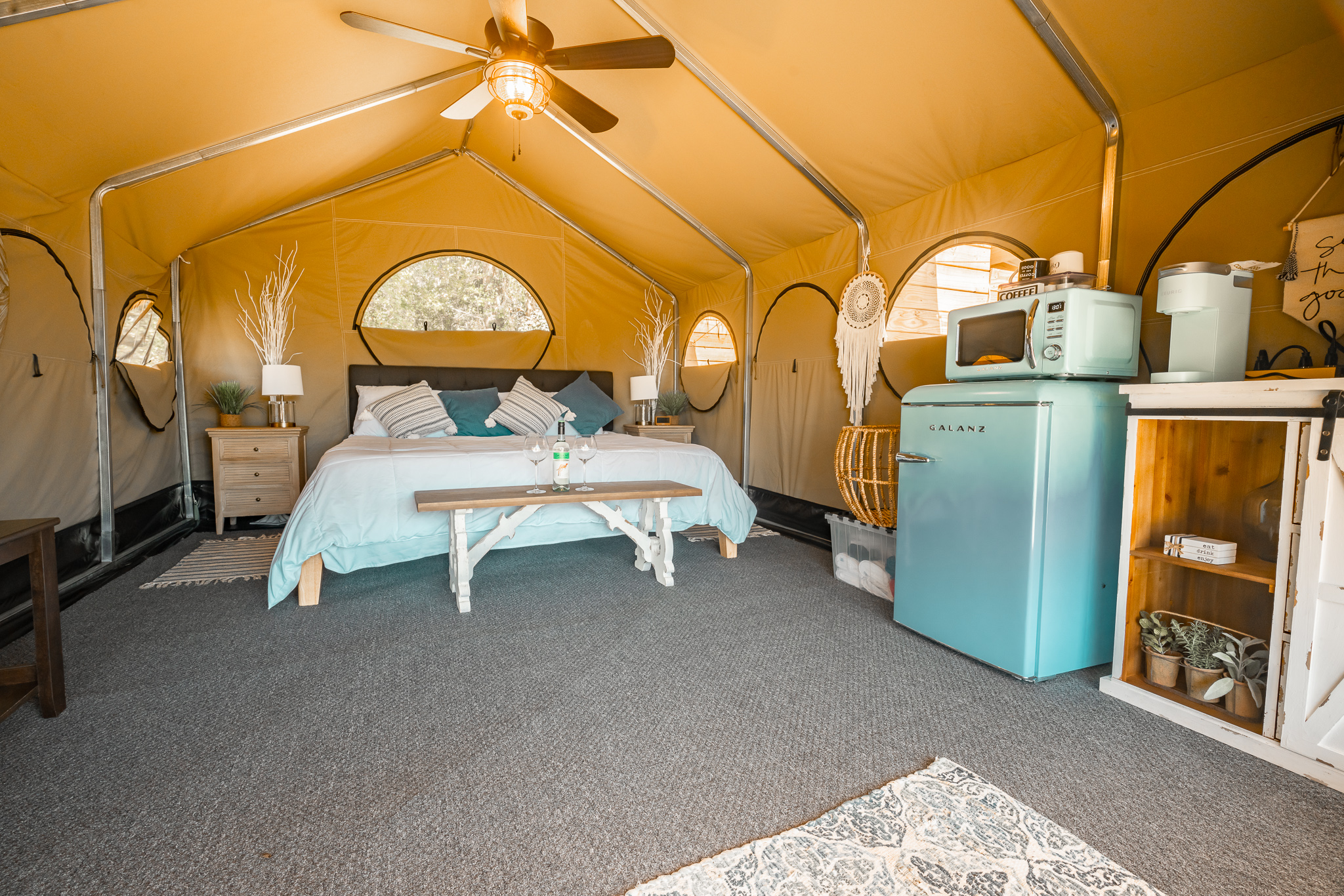 Glamping King
Enjoy the lovely setting of this romantic spot in nature and under the big beautiful night sky.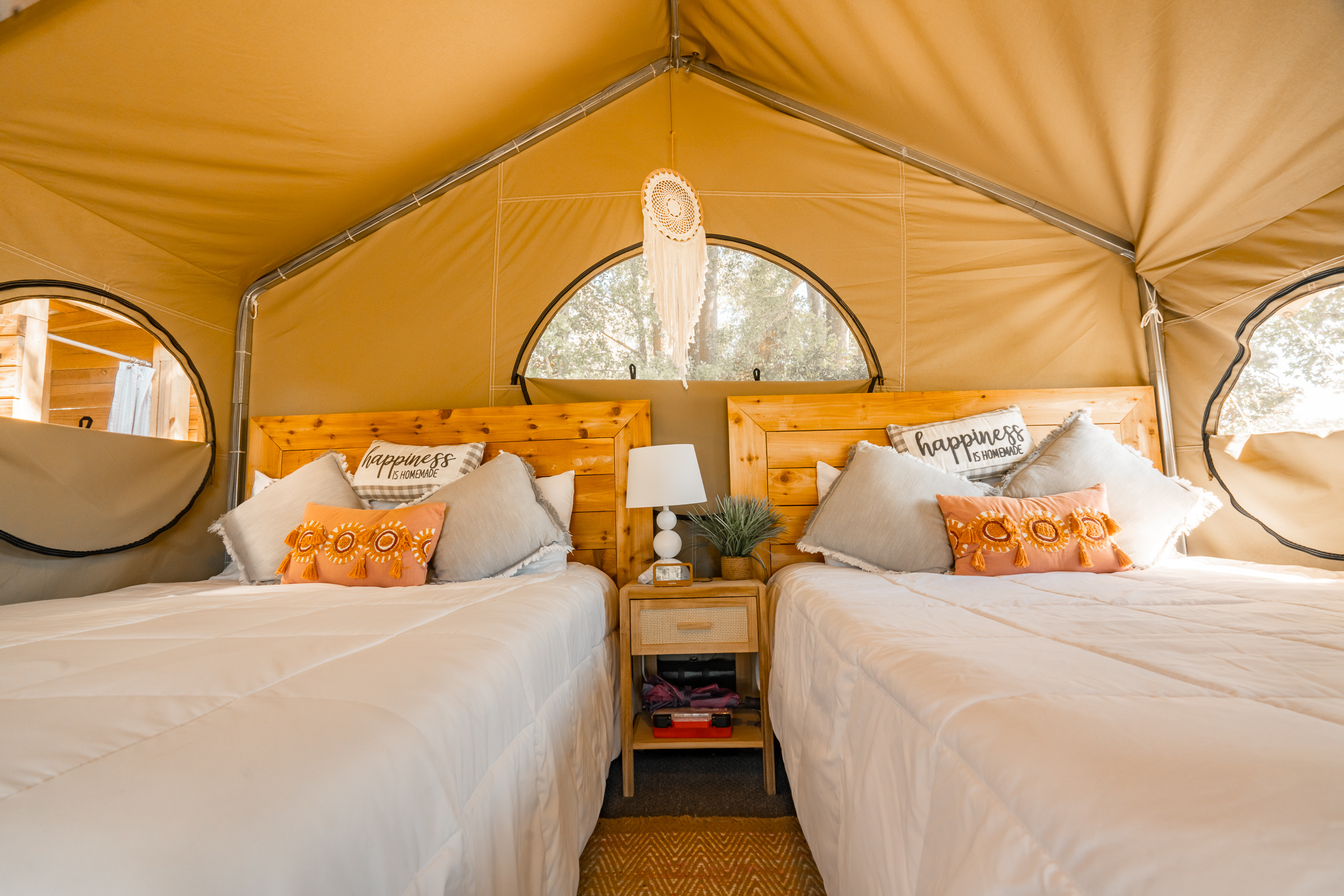 Glamping Queen
Along with the sounds of nature, Jupiter, Saturn, and Venus await you along with millions of other stars.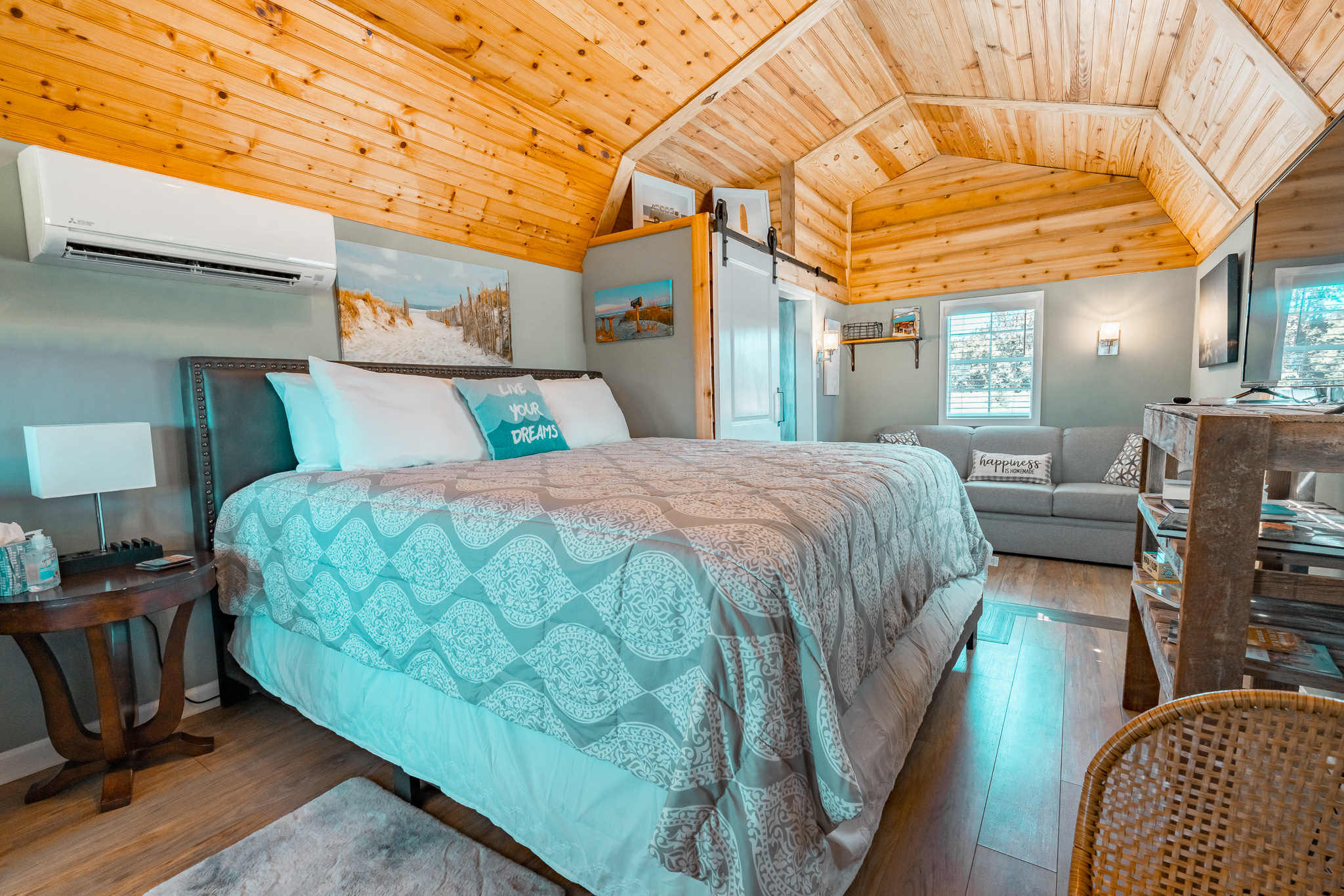 Fishwater Cottage
Enjoy our new adjustable queen bed and queen pull out sofa. With our Roku smart tv you can stream your favorite movie or shows.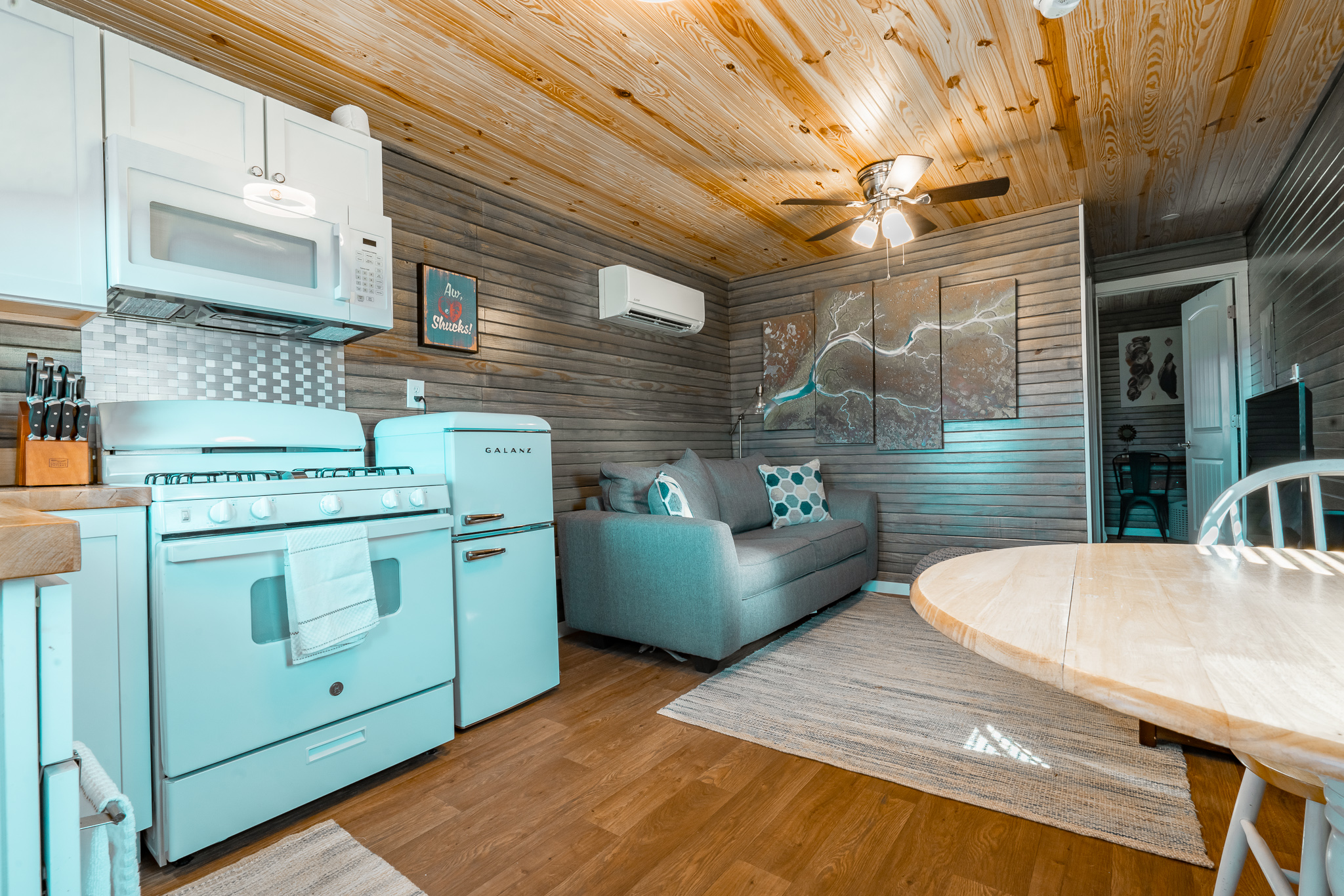 Oyster Hause
A king bed, full bath, two TVs, smokeless fire pit, grill and outdoor furniture for star, sun, and moon gazing.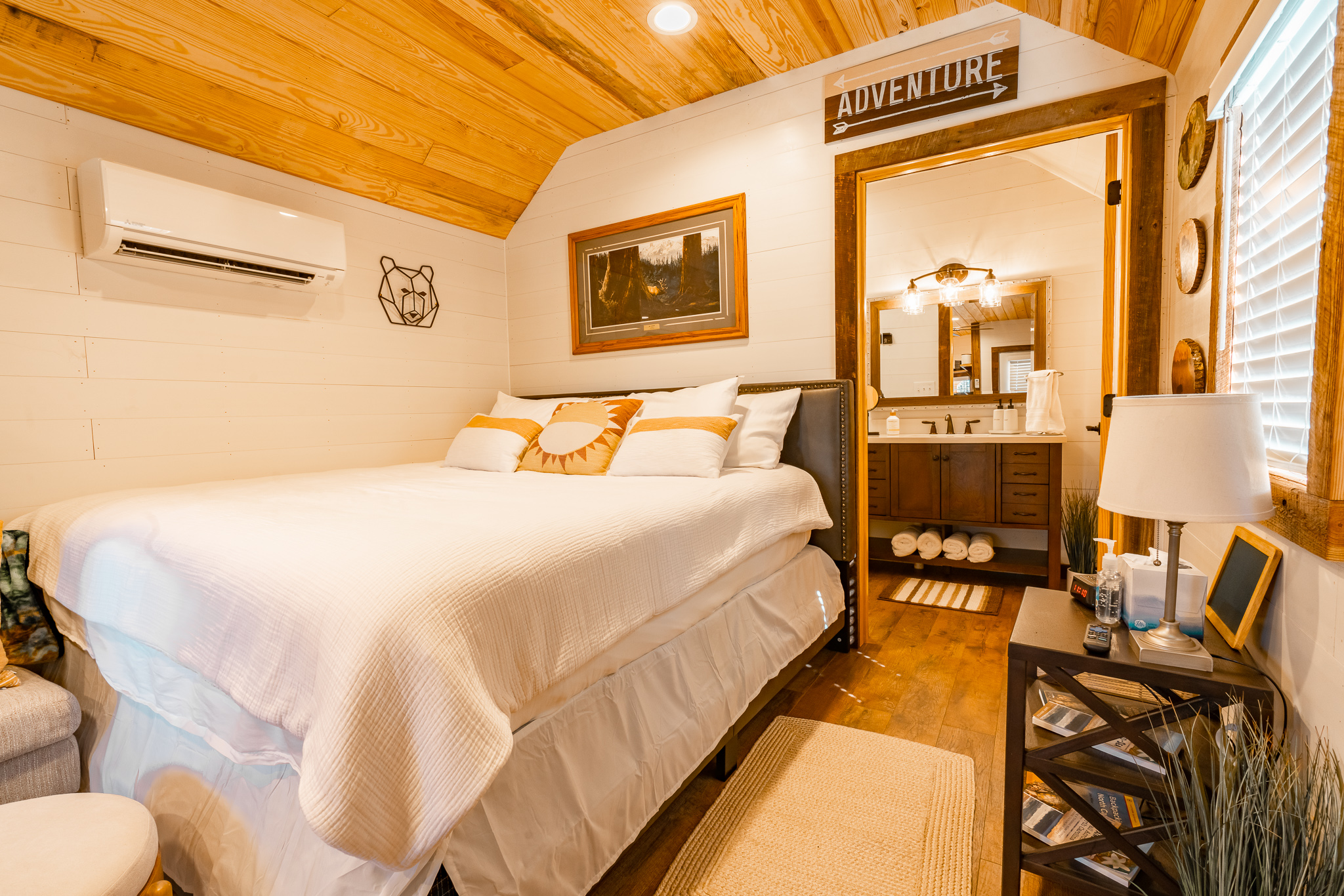 Under the Stars
Take it easy at this tranquil getaway. Tuck away in the big king bed, relax in the unlimited hot water shower.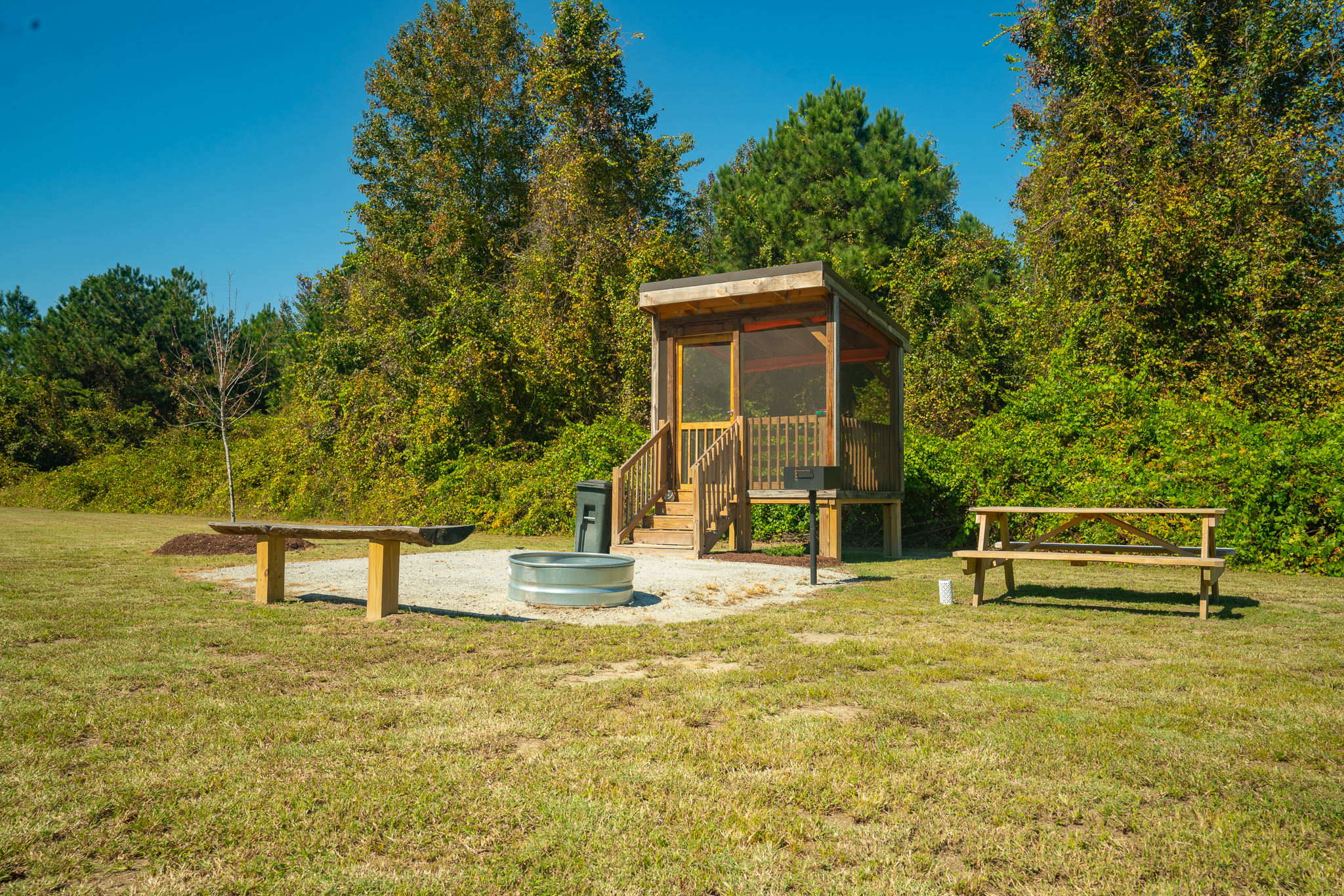 Raised Platforms
Enjoy the sounds of nature when you stay in this unique place under the stars. We have four platforms available!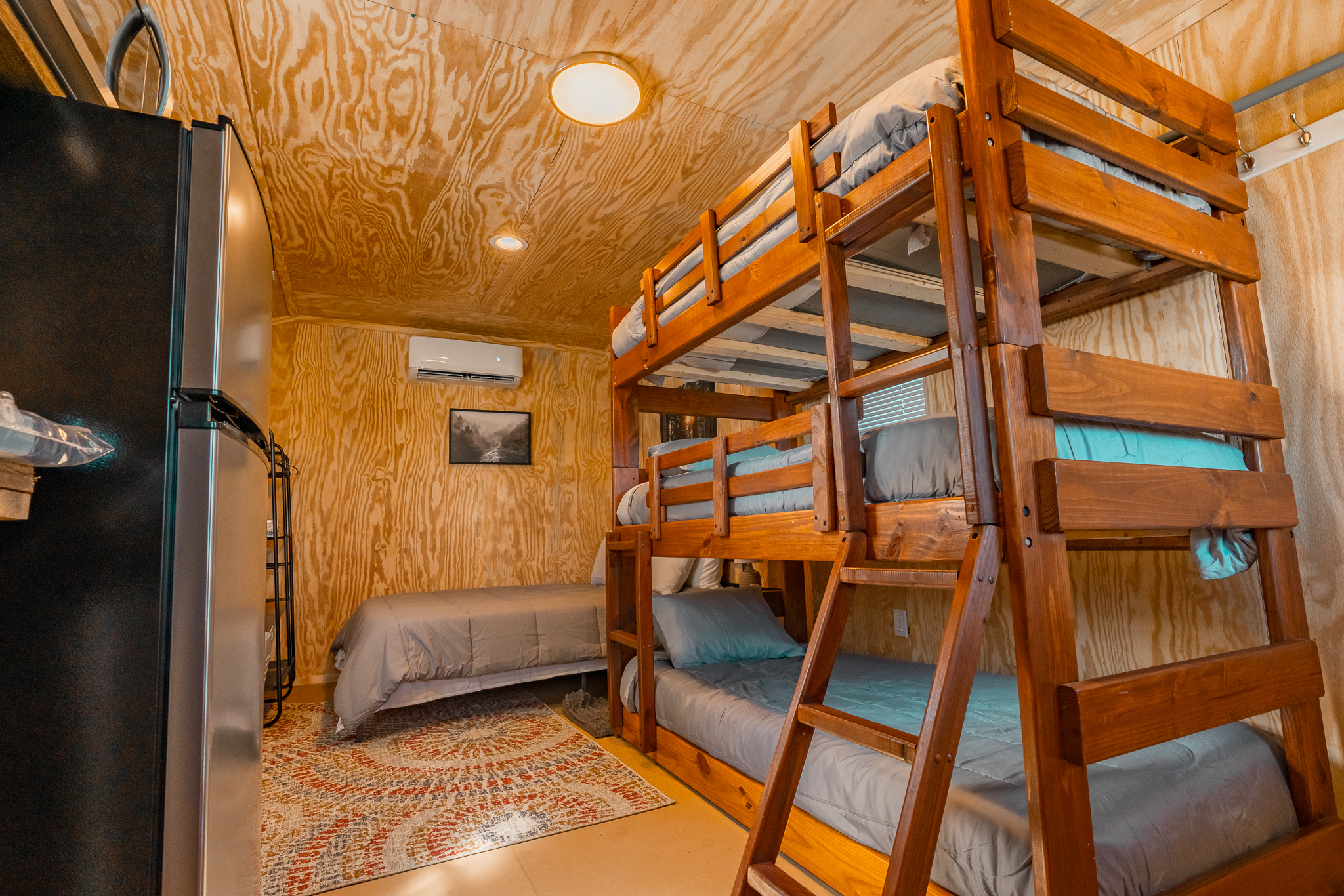 Cabin 7
Our new camping cabin has enough room for the whole family. The queen bed has pull curtains for a little more privacy from the bunks.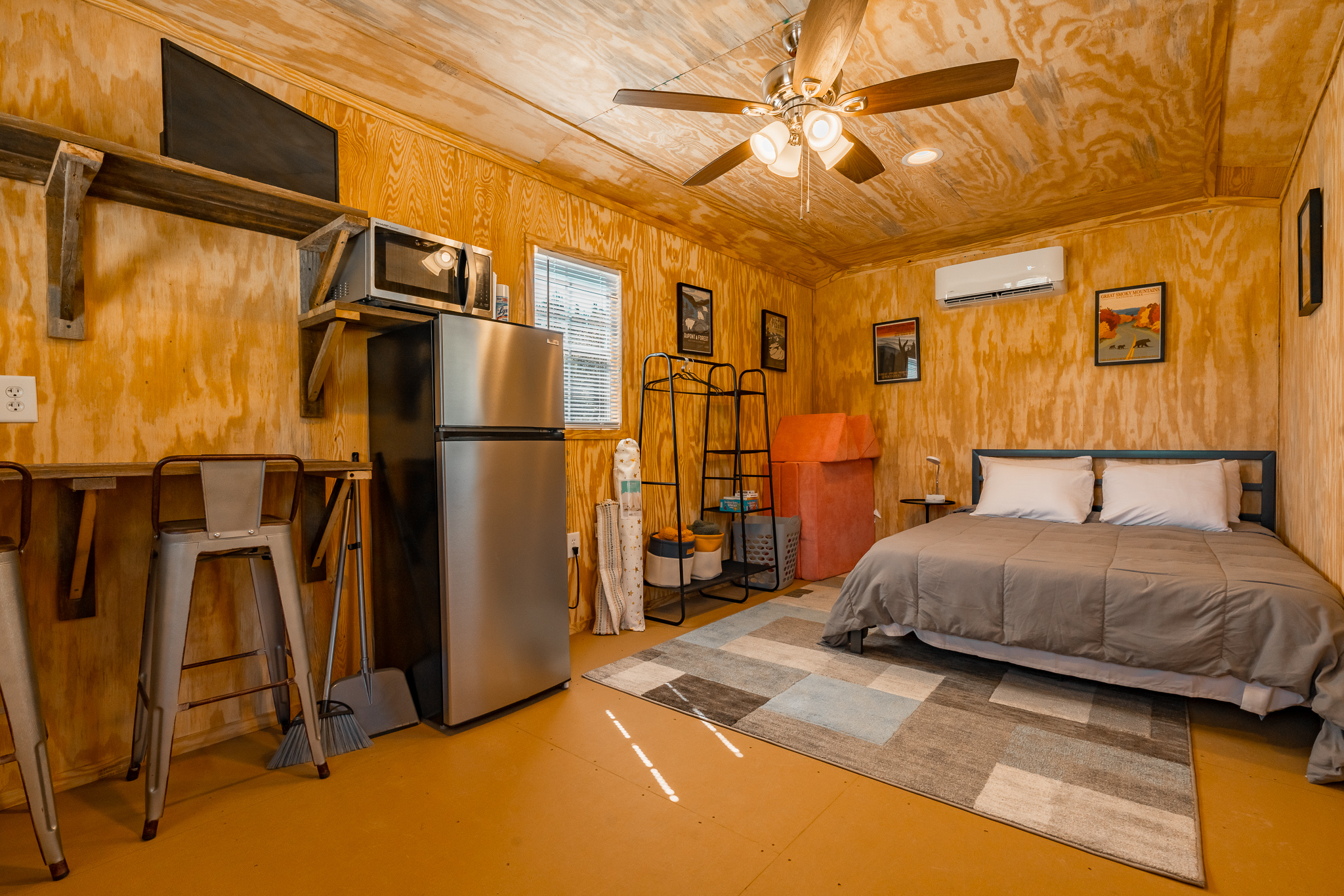 Cabin 8
Cabin comes with a queen bed and a pull privacy curtain. We can add up to 4 padded cots for your stay. If you have children or extra guest.
Oyster Hause Cottage Review
Cute and comfy home in Kinston. Everything we needed for a weekend away with our 18month old and two dogs. It was very clean and the owners thought if everything ti make our stay comfortable.
Glamping Queen Review
The landscape and amenities are incredible, compensating for adults and children alike. The value goes beyond its price point and I would recommend this location to anyone. I have never been more taken care of than at this air bnb.
5B Raised Platform Review
Beautiful place for couples and families!
Glamping King Review
You are missing out if you don't come spend some time here. The hosts are the most attentive I've ever dealt with, hands-down. The place is so chill and relaxing, my stress started melting away almost immediately. I spent the weekend reading, grilling, soaking in the hot tub, chilling around the fire pit and watching the stars. I can't wait to come back. 99% of everything you need is provided. The little treats like smores, beer, and coffee waiting for you are reminders that the hosts really want you to have a great time. The general store on site makes sure that you're covered if you forgot anything. I can't speak highly enough of my experience.
5C Raised Platform Review
Wonderful property and amenities. Beautiful property and excellent host!